I wanted to do a quick post today to tell you all about the few things I've learnt about Blogger Partnerships since becoming once myself. There are several out there, in different formats. First of all is:
The Simple VIP club
Are you a member of the Simple VIP club?
This is great for testing out new products and samples every once in a while. You have to earn your "status" on Simple and you can do this in several ways, it's easily accessible on their website. You can join by clicking the Simple badge above.
Next up is the Next Blogger Network.
Most of you are probably familiar with this and they send a newsletter every month with up to date information. I haven't had much involvement with these personally but it is a nice community to see how everyone else is getting on! Click the logo above to find out more.
As a member of the Next Blogger Network you will have access to a host of benefits:
The latest trend reports, insider industry information and behind-the-scenes coverage
Invitations to exclusive season previews and collection launches
The opportunity to collaborate on exciting blogger projects
The occasional Next goodies
Products to review and style on your blog
The chance to share your honest opinion!
Next is Oasap Fashion Hunter Programme
This is quite popular amongst bloggers and brilliant for freebies, as it says, on your first order you get 20% off plus credit when you sign up to the Fashion Hunters programme. It is quite simple plus free delivery! Bonus.
Another is Very.co.uk
They also have a great network, for all types of different blogs, it's also a way I discover new ones! I recommend giving that a go!
Lastly is Hairtrade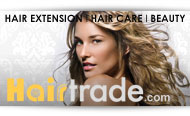 Hairtrade do a blogger partnership where you review products based on a "level" i.e, bronze, silver or gold depending on how often you want to publish etc.
I know this isn't the "done thing" to publish these partnerships but hopefully it's helped some of you in the right direction! :) If you have any problems, send me a tweet or email and I'll gladly help you out if I can! There are more out there but these are the ones I like and find work well!